An introduction to NLP techniques
An introduction to NLP techniques
Goal: If we understand how we process information, we can understand how to make changes
No matter how strong we feel, or how prepared we are, we have weaknesses that can betray us or condemn us. (There is debate over whether it was Achilles' heel – a physical weakness, or merely his pride that eventually killed him!) Using the story of Achilles, this 6 week programme gives personal insight into our perceptions, beliefs and how they may affect us and our relationships, and enables us to both get better in touch with our feelings so that we may manage them as well as move forward with a realistic approach. Often our biggest barrier to success is - ourself!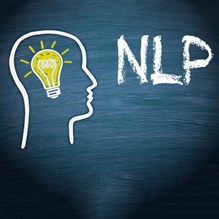 Aimed at
Any student studying within CBASS
Aims & Objectives
Explain the components of NLP
Identify how NLP can work for you
Explain the difference between a state and a goal
State goals in the positive
Next date
You must login to see and book workshop dates.
Login
No dates available
There are no dates currently scheduled for this workshop.