Advanced Training for the CAPM Certification
Advanced Training for the CAPM Certification
Please register your interest in taking this course by adding yourself to the waitlist.
UPCOMING COURSE DATES:
Due to the current guidance surround COVID-19. Upcoming course dates for this course have been suspended until further notice. Students that registered their interest will be notified of new dates as and when they are confirmed
The full duration of this course is 6 days, consecutatively. All applicants wishing to apply for sponsorship and entry to attend, must be able to complete the full course. candidates that are unable to complete the course need not apply. The awarding body of the CAPM or PMP professional project management qualification required all candidates that wish to sit for the examination to gain the qualification to have undertaken a required number of hours of training, to be elgible to sit for the examination.
Workshop start and close time each day over the 6 day course: 9am- 5pm
Optional course closing dinner will take place at 6pm on Saturday 23rd May 2020 at a venue located on campus.
Aimed at
If you would like to manage larger projects and gain more responsibility or add project management skills into your current role, then the Certified Associate in Project Management (CAPM) is right for you. Alternatively, if you feel you have the desired project management experience this course will also prepare you to take the PMP.
Aims & Objectives
Regardless of your career stage, the Certified Associate in Project Management (CAPM)® is an asset that will distinguish you in the job market and enhance your credibility and effectiveness working on — or with — project teams.
Organizations with standardized practices attain better results, as shown in our 2015 Pulse of the Profession® report. Because the CAPM® recognizes your knowledge of the profession's preeminent global standard, you'll stand out to employers and be poised to move ahead.
Project management is a rapidly growing profession. Through 2020, 1.57 million new jobs will be created each year and qualified practitioners are in demand. With the CAPM, you'll be on the fast track to opportunity.
Costs: You will need ot pay for your student membership fee in advance of the course start date - this is approximately £30.
We sponsor candidates training costs. Candidates will need to organise the examination and pay the exam fee with the institute of their choice, when sufficiently prepared.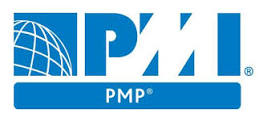 Next date
You must login to see and book workshop dates.
Login