Practical business: Difficult conversations and workplace bullying
Practical business: Difficult conversations and workplace bullying
Managing Difficult Conversations and workplace bullying
Key message: Better to have a difficult conversation while it is still a conversation, rather than waiting until it becomes a disciplinary hearing.
Bullying, for example, is defined by the person to whom it is happening and therefore must be taken seriously.
Aims & Objectives
Identify our feelings towards difficult conversations
Explain the pitfalls of difficult conversations and generating solutions to support your practice
Practice difficult conversations
Identify what constitutes workplace bullying
Reflect on your views towards "workplace bullying" (the way we deal with something can be affected by our mind-set towards it)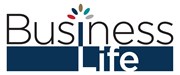 Next date
You must login to see and book workshop dates.
Login
No dates available
There are no dates currently scheduled for this workshop.