Resolving Conflict
Personal Development with Dr Audrey Tang: Session 5
The Professional Life Personal Development programme is an accessible, concise and effective toolkit to build your personal authentic strength within your field so you can thrive within an intense, changing and challenging world.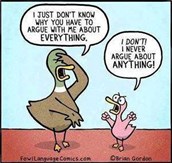 Aimed at
Sessions are aimed at anyone wishing to develop a better understanding of themselves, and use that knowledge for greater future success in BOTH their professional and personal life!
Aims & Objectives
Explaining the causes of conflict
Explaining the value of conflict when experienced in a healthy manner
Explaining the difference between needing to be heard and needing to win
The house model to manage "difficult conversations"
Techniques to minimise conflict including LEAPS
Techniques to manage conflict including the 5 steps
Skills practice using forum theatre (with an actor)
Next date
You must login to see and book workshop dates.
Login
No dates available
There are no dates currently scheduled for this workshop.