Best Connections - Speed Networking Event (ONLY)
Best Connections - Speed Networking Event (ONLY)
Join us and connect with our Brunel Alumni and industry guests in an evening drinks reception and speed networking event.
Students will have an opportunity to network with alumni of the College, as well as placement, graduate employers and Brunel Staff.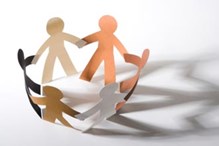 The event is designed for current student's to challenge themselves and meet like minded professionals to make connections for the future in a safe and fun environment.
Getting your self known and taking hte step to professionally network can be intimidating but also deeply rewarding.
We hope to give you as students, the taste of real world business experience that you will not get from your academic degree.
The Business Life Programme is a unique and exciting professional development programme open to students within the College of Business, Arts and Social Sciences. For more information on the event and/or the programme please contact Heather Carr, Project Manager at business.life@brunel.ac.uk
Aimed at
Anyone looking to practice their networking skills and make their first professional connections in a fun and supportive environment.
Aims & Objectives
Meet, connect - have fun!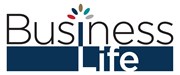 Next date
You must login to see and book workshop dates.
Login
No dates available
There are no dates currently scheduled for this workshop.