Mindfulness: Falling Down
This programme is a much more psychologically driven unit looking at organisations as "entities" which can consume you if you are not aware. However, when you can recognise the issues you face, you are able to better navigate a path through smoother waters.
Introducing each themed workshop to DBT, developed specifically to encourage the process of change through acceptance. It is brave and direct in it's approach, and it is constantly evolving – most recently it has incorporated mindfulness techniques for promoting acceptance and recognition of feelings.
FOR DETAILS OF THE LEARNING OUTCOMES FOR THIS INDIVIDUAL WORKSHOP, PLEASE SCROLL DOWN...
DBT consists of:
Mindfulness
Interpersonal effectiveness
Emotional regulation
Distress Tolerance
It works to help people "walk the middle path" – while knowing that the two sides of the path can be extremely far apart! Through DBT you seek to manage the crisis and learn new behaviour.
Aims & Objectives
Identify why "good people go bad"
Explain "Mad/Bad/Sad Organisations", how they present and explore tips to deal with them
Identify your own triggers and develop strategies to manage them
About the trainer
DR AUDREY TANG
Since taking the stage to play a chicken at the age of 3, Audrey knew that drama gave her something special. Working at it meant she could develop the emotional agility to get everything she wanted. Combining her Equity membership with degrees in Psychology, Law, and Teaching followed by her PhD focused on training customer-facing professionals, and number of management positions - she knows how important soft skills are. Plus, she can tell you how exactly to refine them.
She published some of that knowledge in her book BE A GREAT MANAGER NOW grabbing the top spot of "Business Book of the Month" in WH Smith Travel - now translated into Russian, Arabic and Chinese. The rest she keeps for the talks and workshops and her next book "THE LEADER'S GUIDE TO MINDFULNESS" which is to be published under the Pearson and Financial Times series in 2019.
Audrey is a FIRO-B, NLP and DBT Practitioner, and has Chartership with the British Psychological Society. She is the resident psychologist on The Chrissy B Show (My Channel, Sky203)....and you might catch her and the CLICK Arts team occasionally revisiting their theatrical roots.
audrey@clickproductions.co.uk @draudreyt (Twitter/Insta)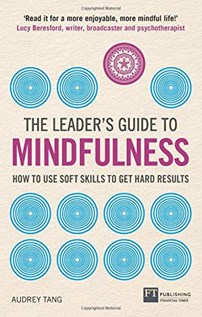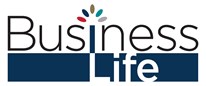 Next date
You must login to see and book workshop dates.
Login
No dates available
There are no dates currently scheduled for this workshop.