Guest Lecture with Dr Amit Biswas: Mindfulness and Mindful Leadership in Business world
Dr Amit Biswas
Consultant Child & Adolescent Psychiatrist/ Developmental Neuripsychiatrist
Ex Senior Lecturer, University of London & Senior Trainer of Consultant trainees and students of Cambridge University and others
Apart from Health, Medicine and Education, Mindfulness is being increasingly recognised as and important life skill in business and corporate sector Business leaders (Mindful Leadership), Business students and associated disciplines.
The evidence base of research is increasing and Mindfulness is employed in both Business Education and the Workplace with improvement in various Cognitive, Metacognitive and Emotional skills including Resilience and emotional intelligence.
Mindful Leadership has shown to cultivate a ' Leadership presence' with greater Clarity, Focus, Creativity and Compassion which helps corporations with increased productivity, employee well being and teamwork.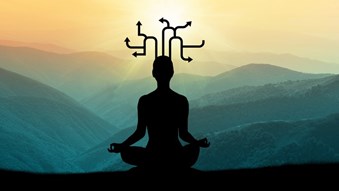 VENUE: ESGW111
REGISTRATION & REFRESHMENTS: 4.30pm
Aimed at
Anyone interested in mindfulness and the new trend supporting wellbeing and the benefits it is now having in the current business world... NO BOOKING REQUIRED
Aims & Objectives
What is Mindfulness and what it is not? The theory and practice, the art and science of Mindfulness and its history.
Mindful practices and exercises.
Evidence base from Psychology and Neuroscience
Mindful Compassionate Leadership and use of Mindfulness in business.
Self Compassion training and evidence base.
Interactions, Q and A.
Next date
You must login to see and book workshop dates.
Login
No dates available
There are no dates currently scheduled for this workshop.