Live ESCAPE game Experience - Off site visit
Live ESCAPE game Experience - Off site visit
Team Effectiveness at it's best! A GREAT ESCAPE brings the live escape experience, sweeping the UK to Bletchley, Milton Keynes.?Right in the heart of UK codebreaking Bletchley, where Alan Turing and his team cracked the Enigma Code during World War Two, your team need to work together to solve puzzles, crack codes, and resolve riddles in order to complete your mission and escape the room in 60 minutes.? Our Enigma room has been created by professional designers Pfeffermind Games, and our owners (and resident creative team) use their background in Psychology, Engineering, Theatre and (of course) passion for escape games to bring and develop this exciting and unique experience here, in Bletchley, Milton Keynes.
YOUR MISSION: ENIGMA
In 1987 GCHQ's Central Training School moved from Bletchley Park to Culmhead
A small group of cryptographers remained within Bletchley under orders to uphold National Defence through intercepting and deciphering intelligence. This department became the "Bletchley National Defence Cybersecurity Unit" in 2010.
Just recently, one of the cryptographers uncovered a threat to the Government network and was horrified to realise the traitor was in her team!
She narrowed the suspects down to five people, but she has now mysteriously disappeared!
We need YOU to complete her work and stop the attack!
EACH MEMBER OF YOUR TEAM NEEDS TO REGISTER HERE TO TAKE PART.
Bus to the Escape room leaves at 10.30am from collectio npoint outsideo f the Mary Seacole building.
Return journey included.
Aims & Objectives
TEAM EFFECTIVENESS
For more informaiton visit their website: http://www.agreatescaperoom.com/about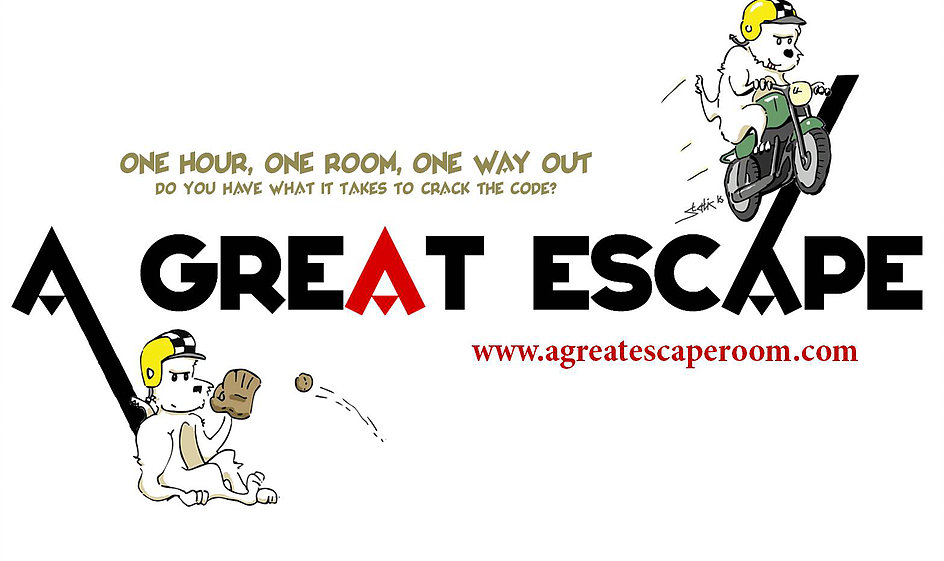 Next date
You must login to see and book workshop dates.
Login
No dates available
There are no dates currently scheduled for this workshop.