EVENING LAUNCH of the new Business Life Executive Speaker Series - A Night with Peter Budd

PETER JAMES BUDD, CBE Director at ARUP.com
A Night with the Change Maker
Peter Budd is Chairman of the Airports Advisory Council which advises the British Government on matters relating to airport trade policy.
Until recently, Peter led Arup's aviation business globally. He is now a strategic advisor to the business. His experience with Arup includes tours of duty in East Asia, USA, the Middle East and Central Africa.
Arup has been involved in aviation development work for more than 50 years and during this period has worked on a wide range of projects at airports throughout the world, learning from experience and applying the lessons learnt to all projects. The company's airport offering ranges from transaction advice, landside, airside and terminal planning, sustainability and environmental engineering design, logistics, IT systems, security and operations and training. All of these areas of activity contribute to successful, sustainable airport development. Projects include Kunming Changshui International Airport, Terminal 3 Beijing, Terminal 5 Heathrow, JetBlue Terminal JFK, Rajiv Ghandi International Airport Hyderabad and Raleigh Durham Expansion USA.
Aims & Objectives
The Brunel Executive Series is a forum where Global Business Leaders come to share their stories, expertise, and thoughts on creating and capturing sustainable value for competitiveness. The Series, as part of our public engagement and commitment to excellence brings together academics, students, alumni, and local businesses to interact, network, and hear from influential business leaders shaping the global economy.
5.30pm Registration and Drinks Reception (Eastern Gateway Building Atrium)
6.00pm Launch Opening and Welcome from Dr Jane Hendy, Head of Brunel Business School
6.30pm Keynote address (Eastern Gateway Auditorium)
7.15pm Q&A
7.15pm Networking (food served in Atrium)
8pm Close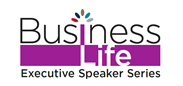 Next date
You must login to see and book workshop dates.
Login
No dates available
There are no dates currently scheduled for this workshop.